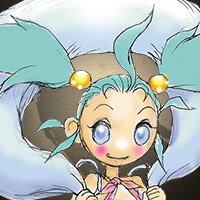 Welcome to The Masters of Animanga: A Wikia Collaborative Writing Project! Join with legendary icons of anime and manga to create three exciting, original stories based on their character designs and outlines.
Story #1: RedBat (writing has ended; submit fan art now)
Story #2: TAO: Rize of the Ying-yang (writing until Sept. 21)
Story #3: Stay tuned (launches Sept. 23)
==Now Writing: TAO: Rize of the Ying-yang==
The inspiration for our second tale, "TAO: Rize of the Ying-yang" comes from the mind of acclaimed manga artist and character designer Shin-ichi Hiromoto (Star Wars: Return of the Jedi, Pokémon Colosseum, Pokémon XD: Gale of Darkness)! We want YOU to co-write this story! And you're also welcome to post any original artwork to illustrate it. 
Community content is available under
CC-BY-SA
unless otherwise noted.